MAKING FRIENDS IN MONGOLIA
MONGOLIA TRAIL RUN 2023

 
4th to 13th August 2023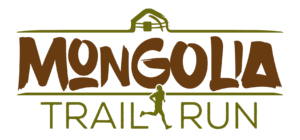 After the experience of leading the first edition of the Mongolia Stage Race in 2019 and having suffered the obligatory stop due to the COVID-19, we present to you the new event for 2023: MONGOLIA TRAIL RUN. It is an adventure experience, designed for amateur runners of all levels as well as walkers, which takes place entirely in the lonely steppes of MONGOLIA. It is a unique event that allows you to sleep every night under a sky full of stars inside of a traditional ger, meet the tastes of a country and immerse yourself in incredible landscapes.
The six stages race begins in the Elsen Tasarkhai dunes and ends in the emblematic 16th-century Buddhist monastery Erdene Zuu in Karakorum, each day discovering a different landscape. Together with your new fellow racers, you will enjoy the tours, daily meals, activities, transfers, cultural visits, nature in its purest form …
Live a great running experience in Mongolia!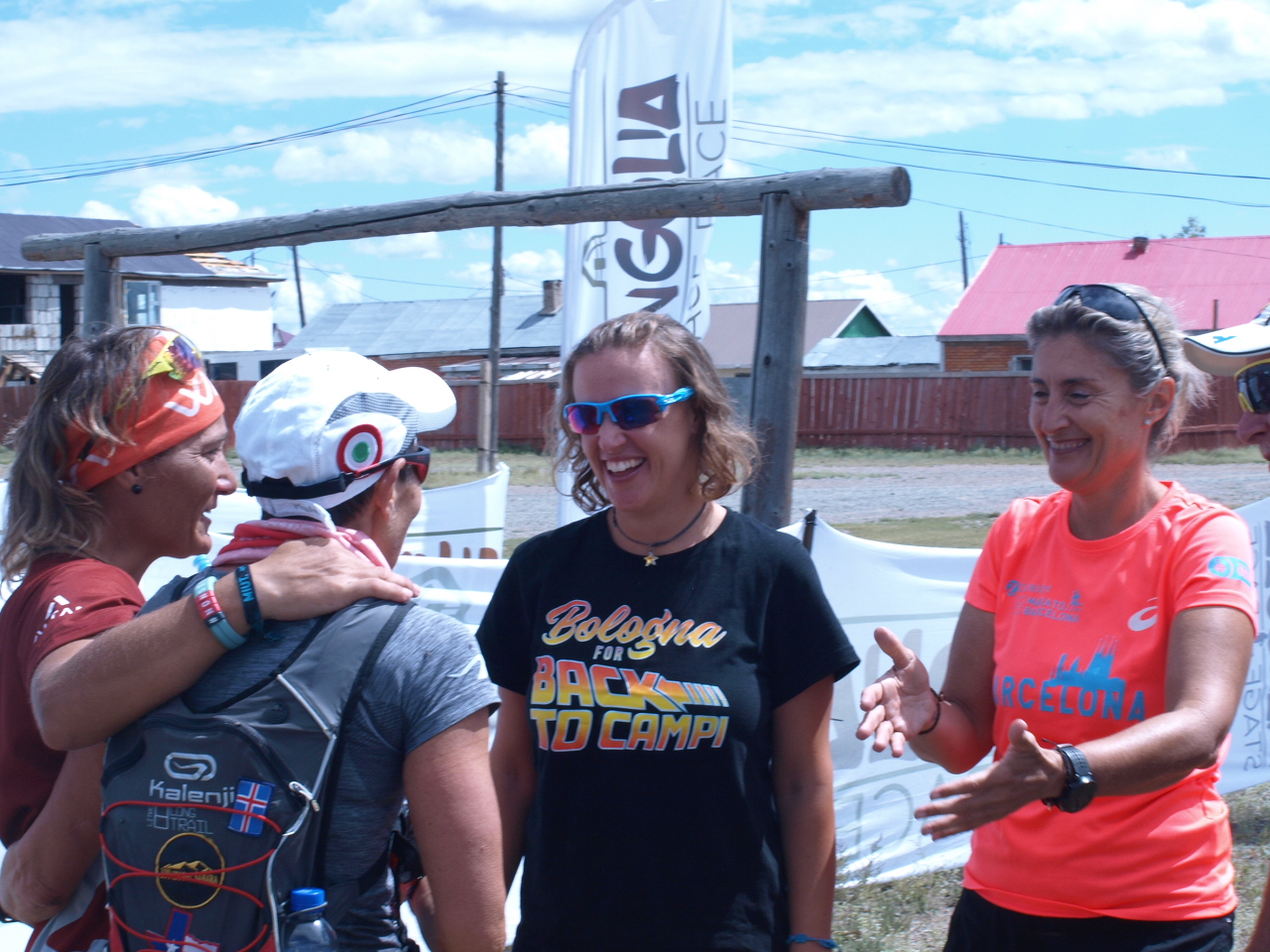 stage 1
23,55 km – positive slope 286 m
Dunas Elsen Tasarkhai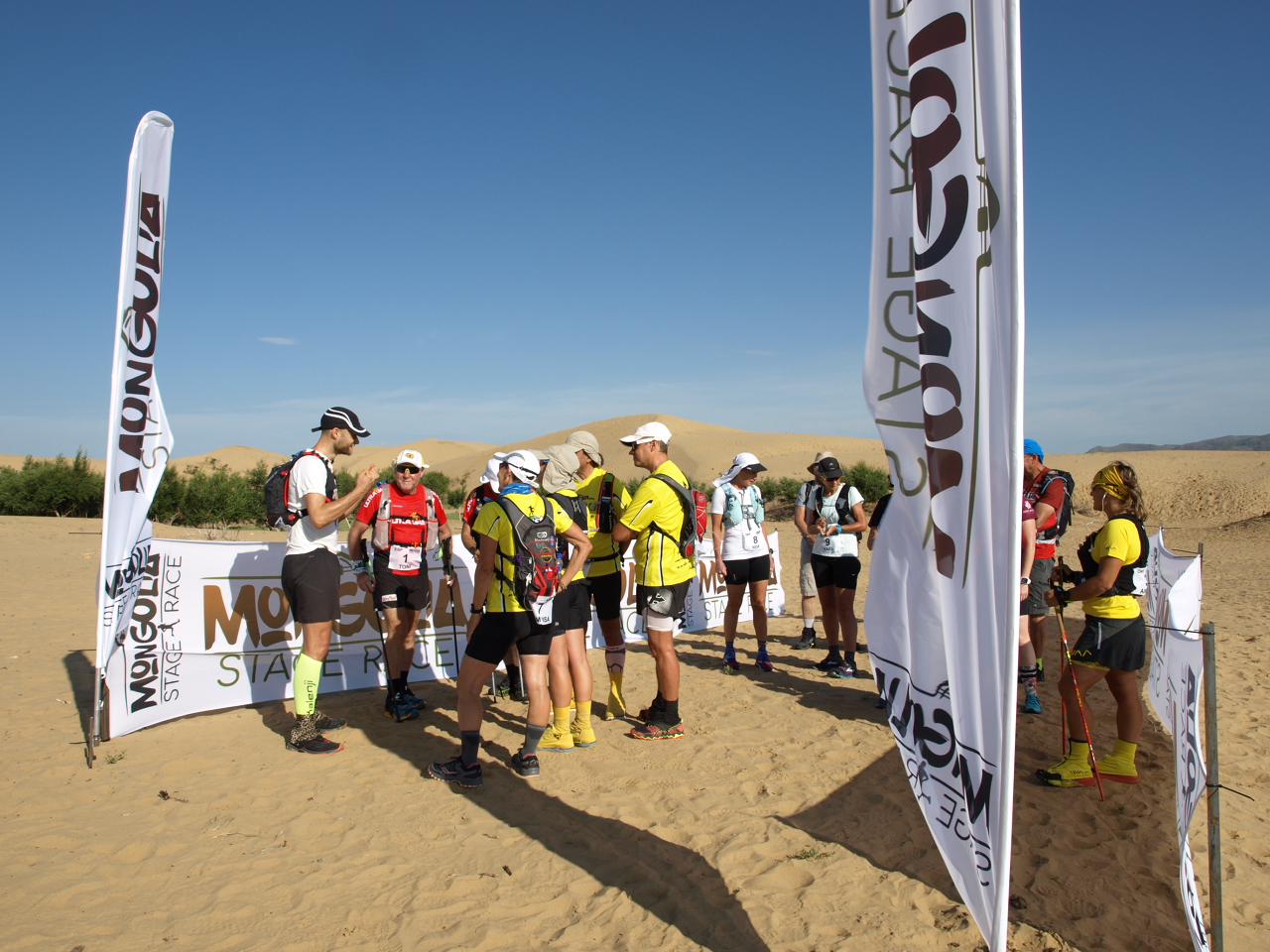 The great adventure will begin in the Elsen Tasarkhai sand dunes (Bayangobi desert) that stretch about 80 km long and 5 km wide. Touring Elsen Tasarkhai (literally means "a piece of isolated sand") we will enjoy a small sequence of true desert in the middle of green steppes. Some wooden buildings will catch our attention … they are shepherds' huts. Elk, wolves, deer and foxes will mark our steps although the different species of camels will control our walk. Little Gobi will not leave us indifferent.
stage 2
33,55 km – positive slope 90 m
UGII lake – ORKHON valley
The stage begins on the shores of Lake Ugii, famous for being an important waterfowl breeding area; About 150 types of birds gather annually in its waters. We will enjoy the views bordering the great blue lake, we will leave the old Orkhon river on our left, we will cross the bridge of the Orkhon river to enter the valley of the Orkhon river. A lot of free animals will move at our own pace … horses, sheep, camels and goats will make us forget the great cormorants. Finally, the small and colorful town of Ugii will welcome us with open arms.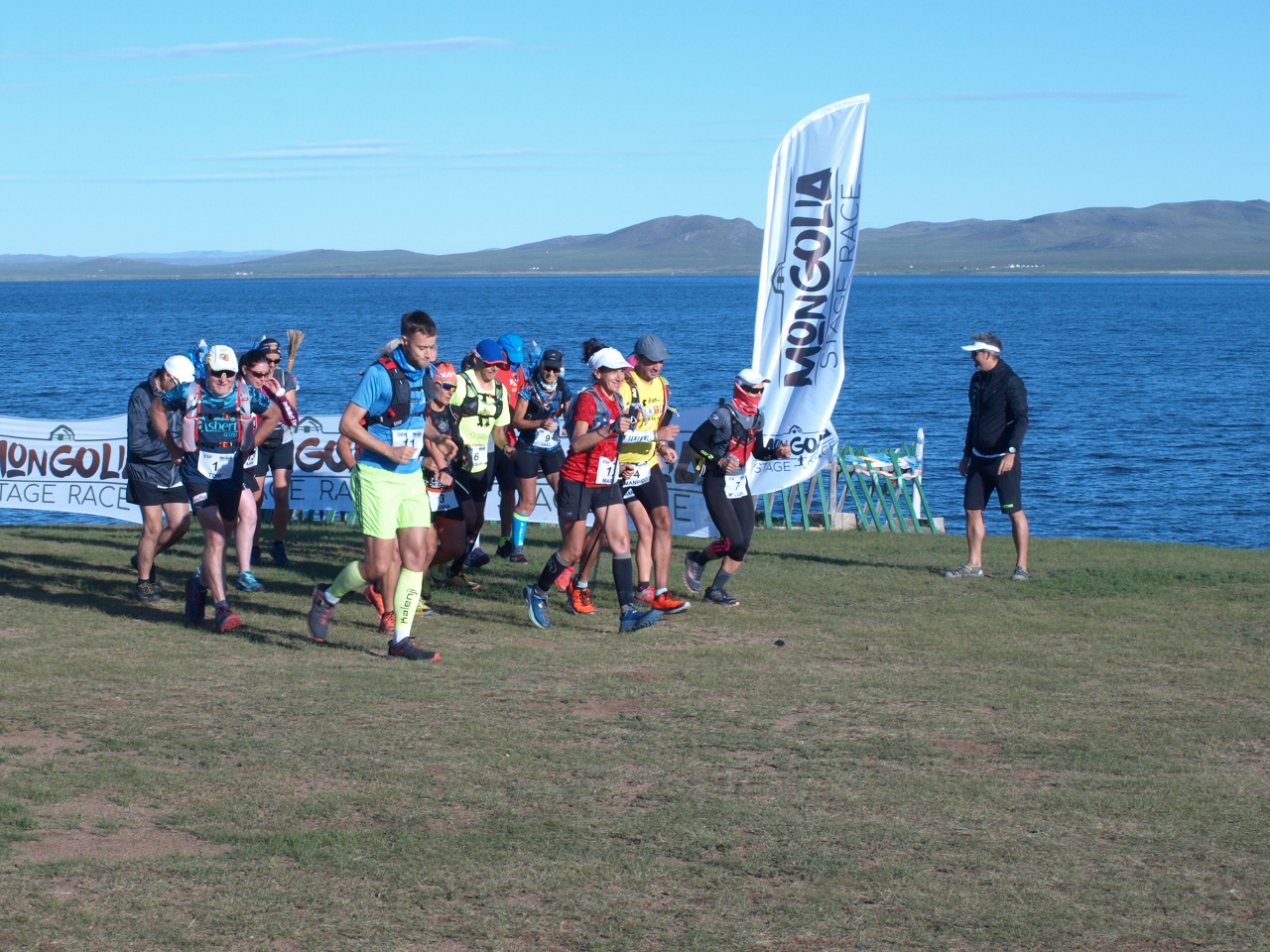 stage 3
27,15 km – positive slope 611 m
Tsetserleg – Tsenkher hot springs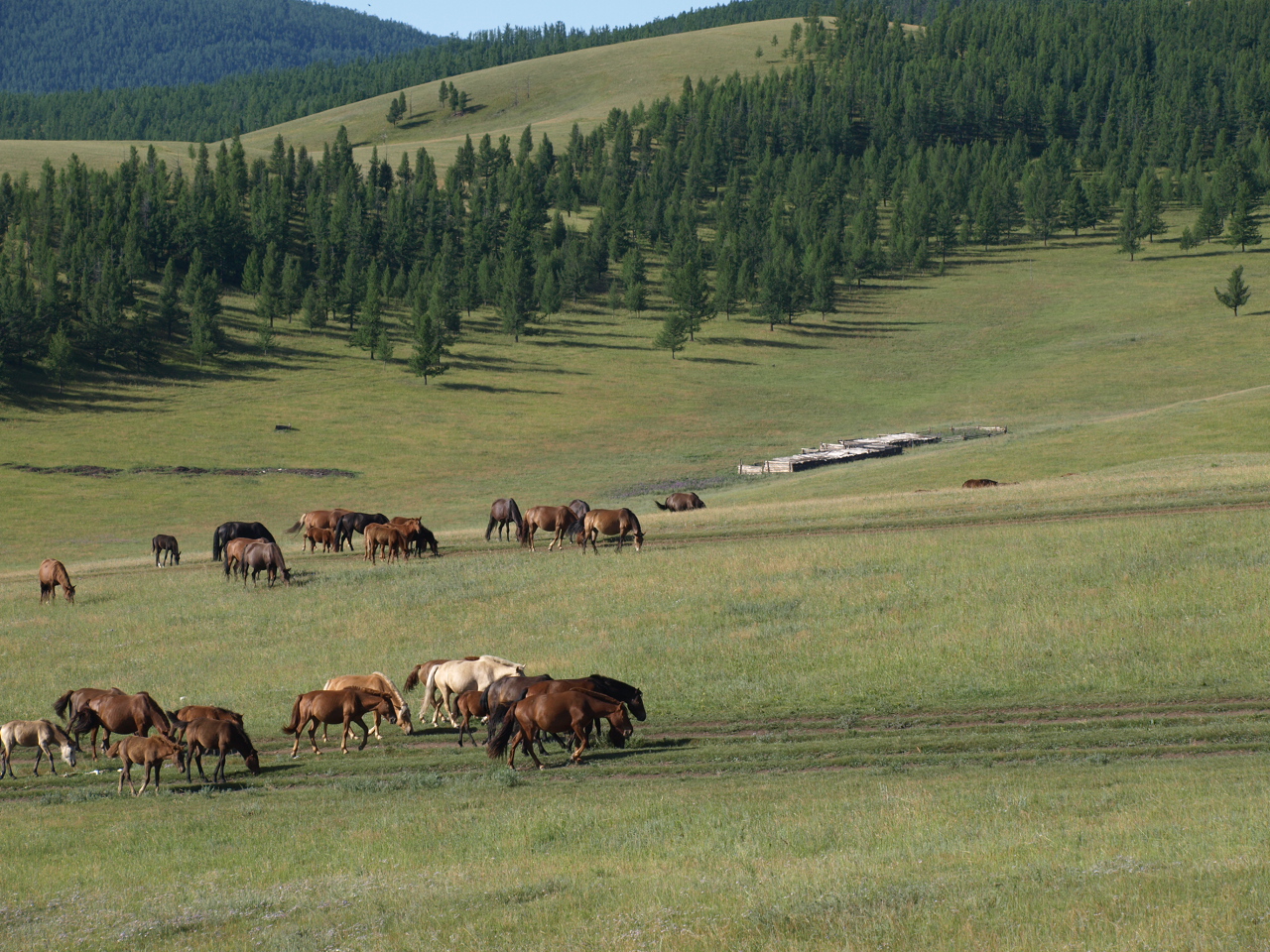 With the memory of the Galdan Zuu temple with its 7-meter Buddha and the Zayiin Khuree Khiid museum we begin the third stage following the Tamir river and leaving the city of Tsetserleg on the right. We cross the river by a long wooden bridge also used by yaks and then enter the first wooded areas where you can see ancient trees of a unique beauty. In the valleys we meet hundreds of animals … jaks, horses, sheep … vultures and eagles stalking their possible prey. After several hills we reach the Tsenkheriin valley where we find the camp with natural hot springs.
stage 4
36,68 km – positive slope 933 m
Tsenkher hot springs – tsagaan sumiin rashaan valley 
 Open forests, gentle valleys and small highlands. We will feel going back in time; a few nomadic families will greet us as we pass … "Сайн байна уу". Trails and tracks will lead us to cross multiple rivers … some small and others not so much. We will feel the cool on our knees while the yaks wonder what we do out there. Later we will pass by the Mirror Lake … don't forget to keep an eye on your hairstyle! Look at the zigzagging rivers from a hill. Stop for a minute amidst the wildlife. Finally … nothing better than a large NOMAD BARBACUE to lower the pulsations.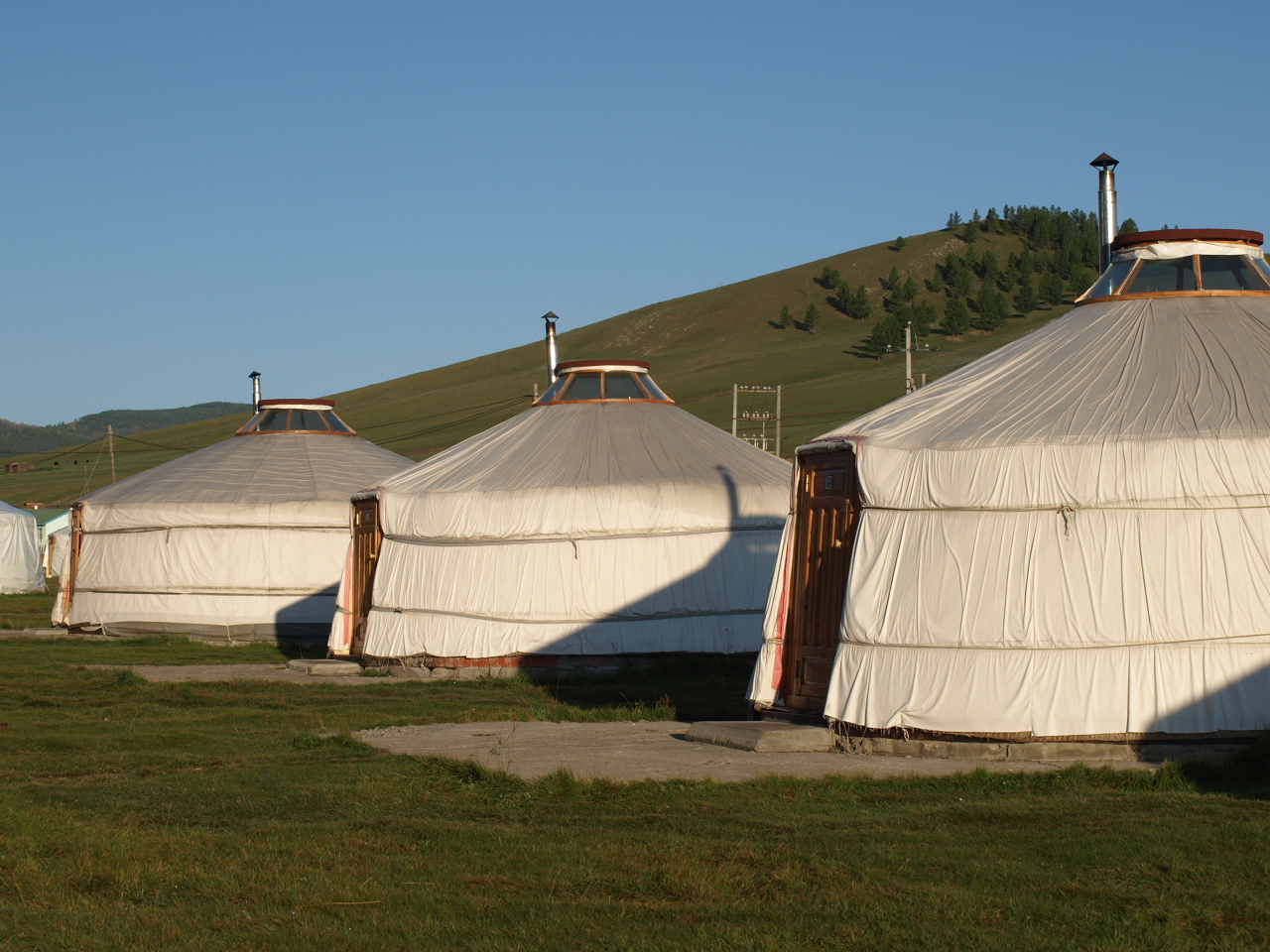 STAGE 5
39,51 km – positivE SLOPE 1.443 m
NOMADY WINTER STATION – KHarkhorin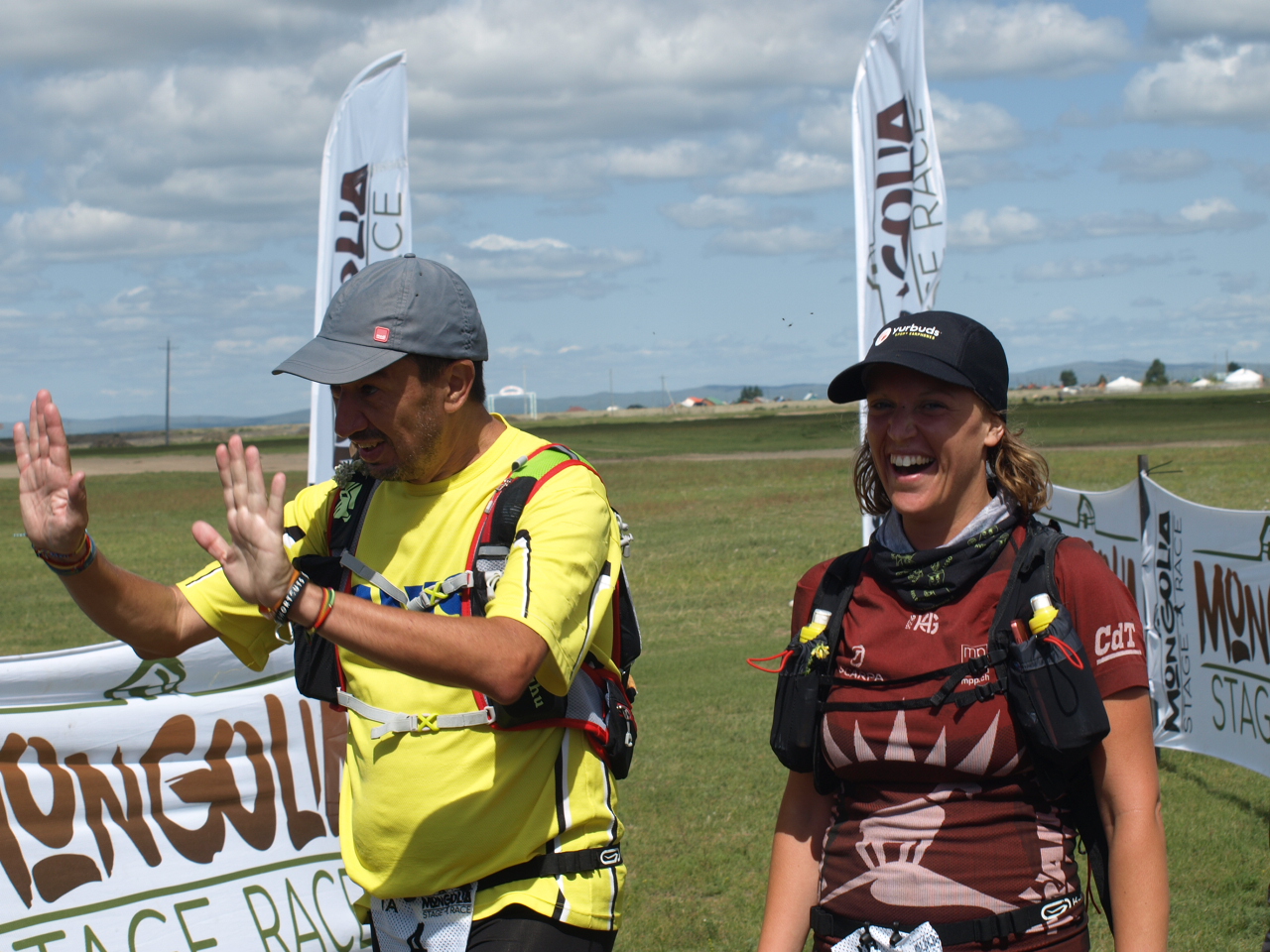 In the queen stage it is time to enjoy the mountains and the impressive views that accompany our walk. We will see large eagles throughout the tour. We will pass through a small lost town where a large number of children live. When you have no strength left, stop to observe one of the many Ovoos (they serve as places of worship, to honor the mountains and the sky; they are made of wood or rocks). We will return to the Orkhon River Valley, a new gift for our senses. Finally, from above we will see the colorful city of Kharkhorin on multiple occasions.
STAGE 6
13,85 km – positivE SLOPE 287 m
kHarkhorin – karakorum
A huge abandoned ship will surprise us a few meters from the start. From the monument to the Heroes we can observe the roofs of Karakorum, the winding Orkhon River and dozens of street vendors waiting for us… We will border the city through emblematic sites: the Turtle monument, the penis rock, the "great hall" archeological site, among others. The Mongolia Trail Run will finish in the emblematic 16th-century Buddhist monastery Erdene Zuu,  considered by many to be the most important monastery in Mongolia, as it couldn't be otherwise. We will get to know it and visit Kharkhorin (Хархорин), the ancient capital in the 13th century known as Karakorum.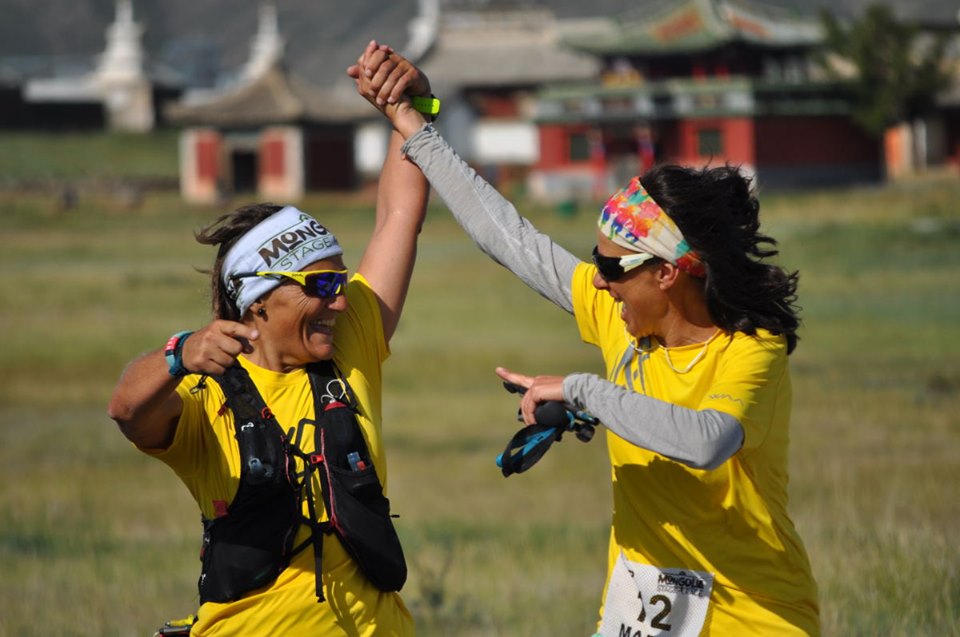 DISTANCES AND ELEVATION 

SUMMARY
ETAPA 1
| | | | |
| --- | --- | --- | --- |
| STAGES | KMS | D+ | D- |
| STAGE 1 | 23,36km | 286m | 353m |
| STAGE 2 | 33,80km | 91m | 86m |
| STAGE 3 | 27,15km | 611m | 504m |
| STAGE 4 | 36,68km | 933m | 928m |
| STAGE 5 | 39,51km | 1.443m | 1.647m |
| STAGE 6 | 13,85km | 237m | 222m |
| | 174,35km | 3.601m | 3.740m |
| | | | |
DIFFICULTY DEGREE ACCORDING TO ITRA 
International Trail Running Asociation defines the degree of difficulty of a route with the following formula: distance in km + positive slope in meters divided by 100: 
STAGE 1 – 26.2 POINTS

STAGE 2 – 34.7 POINTS

STAGE 3 – 33.2 POINTS

STAGE 4 – 46 POINTS

STAGE 5 – 53.9 POINTS

STAGE 6 – 16.2 POINTS
MANDATORY/RECOMMENDED EQUIPMENT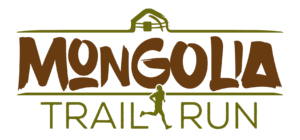 * Edition 2023 limited to 75 trailrunners and 20 companions.
Entry to Mongolia Trail Run 2023.
6 stages race.
Marked course of the race with flags / ribbon.
24h doctor and race security team.
2 Nights in Hotel 4*: the 4th and 12th of August.
7 nights in GERS in TOURIST CAMPS: from the 5th to the 11th of August. 
Hot water showers in all tourist camps.
9 breakfasts and 9 dinners in the tourist camps,  as well as 9 meals at the finish line served by the Mongolian staff.
Transfers AIRPORT / HOTEL / AIRPORT on August, the 5th and the 14th, only on request by the racer.
All transfers during the race: those stated in the RACE BOOK as well as from Ulan Bataar to the Start of the race and the return from Kharkhorin to Ulan Bataar.
Daily luggage transfer service.
Organized cultural visits: museums, temples, natural parks, nomadic barbecue, visits to nomadic families, 4×4 transfers … and everything stated in the RACE BOOK.
Spanish and English speaking Mongolian staff guides
A certain dose of ADVENTURE … as in Mongolia nature rules.
WHAT ELSE IS INCLUDED?
PRESENTATION and CLOSURE ceremonies of the race.

2/3 refreshment post per stage, as stated in the RACE BOOK.

Tracks for GPS and route information.

Daily technical briefings.

Prices, FINISHER gift and equipment raffle.

Accommodation in twin rooms. In case you wanted a single room, there is a single supplement charge and you have to ask for availability.

Race photographer

TV producer

Welcome pack

Invitation letter to enter in Mongolia and participate in the event (necessary for people who need a VISA)

Note: the food provided by the Mongolia Trail Run Staff at the end of each stage is free buffet style, with a choice of pasta, rice, soups, vegetables, fruit and meat.
WHAT is NOT INCLUDEd?
Entry visa to Mongolia (for those nationalities that need it – check with the Mongolian embassy / consulate in your country)

Airline / train / bus or other tickets to get to and back from Ulan Bataar

Accommodation before the 4th of August and after the 13th. In case you wantet to book more days or any other guided trip, contact us.

Extra drinks other than water (beer, wine, soft drinks, …)

Solid food during the race, unless otherwise indicated in the RACE BOOK 2023

Travel insurance or sport/medical insurance.

TIPS: our local staff will worked strong for that you have all you need.

All that is not specified in the section WHAT IS INCLUDED? + WHAT ELSE IS INCLUDED?
ensure your place
To ensure your place you have to:
Fill in the registration form and submit it.
Make a FIRST PAYMENT: minimum amount of € 600. 

You can also pay the total amount of the race in a single payment. In the registration form you can choose between the options. Rate 1, 2 and 3 (runners) or Rate 4 (companion).

Payment can be made by credit card or bank transfer.

Only the first 75 registrations will be accepted in the 2023 edition.
FINISH YOUR REGISTRATION
To finish your registration you have to:
Pay 50% of the remaining amount before the 31st of March 2023.

Pay the amount that remains before the 30th of June 2023.

In case of having paid 100% of the entry rate of the race before the 31st of March 2023 you will be rewarded with an 1h massage service at the end of the third stage in the Tserkher hot springs.

Payment can be made by credit card or bank transfer.

Failure to carry out the payments within the specified deadlines entail loss of the place.

On June, the 30th 2023, all administrative data of the racer/companion must be submitted
BANK DATA
For payments by bank transfer:
Bank: BBVA

Account nº: 0182 0254 0602 0154 4612

IBAN: ES40 0182 0254 0602 0154 4612

BIC / SWIFT CODE: BBVAESMMXXX

Holder: NATURETIME EVENTS (JCR)

C/Gabriel Ferrater, 1 / 

43850 Cambrils (Tarragona) / 

Spain


 

NOTE: on the bank refence write: name + surname + book number + MTR22
DOCUMENTATION REQUIRED BEFORE JUNE, THE 30th 2023
In order to correcly register in the Mongolia Trail Run 2023 it is necessary to send the following documentation to the organization:
Photocopy or photo of a valid PASSPORT (remember valid for a minium of 6 months)

SPORTS/MEDICAL INSURANCE including rescue if necessary.

Arrival to and departure from Ulaan Bataar FLIGHTS numbers, only for racers who want transfers from the airport / hotel / airport on August, the 4th and August, the 13th. 

Brief sports curriculum with the best results of recent years or feats to highlight.
cancellation
Sometimes plans change … So if you have to cancel your entry to the race, keep in mind:
There is a € 600 deposit when registering, not refundable.

Last payment expiration date is June, the 30th 2023.

All payments postponed or racers replaced by other racers will be subject to an administrative charge of € 60 and it will be necessary to wait for confirmation from the Mongolia Trail Run 2023 organization.

For cancellations until March, the 31st, 2023, everything paid will be refunded except for the € 600 deposit.

For cancellations made during the period from April, the 1st to June, the 30th 2023, everything paid will be refunded except the € 600 deposit plus an administrative charge of € 750.

Cancellation procedure: send an e-mail to

[email protected]

  explaining the reason for the cancellation and an account number to make the refund of the amount that corresponds.
For cancellations about COVID19, send email to

[email protected]
RATE 1 NORMAL
25 OCT 2019 – 30th JUN 2023

3 PAYMENTS: ENTRY 600€ + 925€ + 925€
RATE 2: ONE PAYMENT
01st JAN 2021-30th JUN 2023

1 SINGLE COMPLETE PAYMENT
RATE 3: ONE PAYMENT + EARLY BIRD 2023
25th OCT 2019-31st DEC 2022

1 SINGLE COMPLETE PAYMENT
COMPANION
25th OCT 2019-30th JUN 2023

3 PAYMENT: ENTRY 600€ + 600€ + 600€ PREPARe your adventure 2023
OFFICIAL DAILY SCHEDULE
For security and organizing reasons, there is a daily time schedule that must be strictly followed. There will be a buffet like meal at the finishing line and when a transfer is necessary from the finishing line to the camp, this is going to be done as soon as there are racers enough to fill a car. The time schedule may change due to weather and terrain conditions, in that case, racers will be informed so by the race staff. 
The planned schedule is the following:
time scheduled
*subject to changes*
BREAKFAST: 6.00 am -7.30 am

LUGGAGE DELIVERY: 7:30 am-7:45 am

START: 8.00 am

FINISH LINE/MEAL: 12.00 pm – 4.00 pm

TRANSFERS/CULTURAL VISIT: 2.00 pm – 06.00 pm

BRIEFING & DINNER: 7.00 to 8.30 pm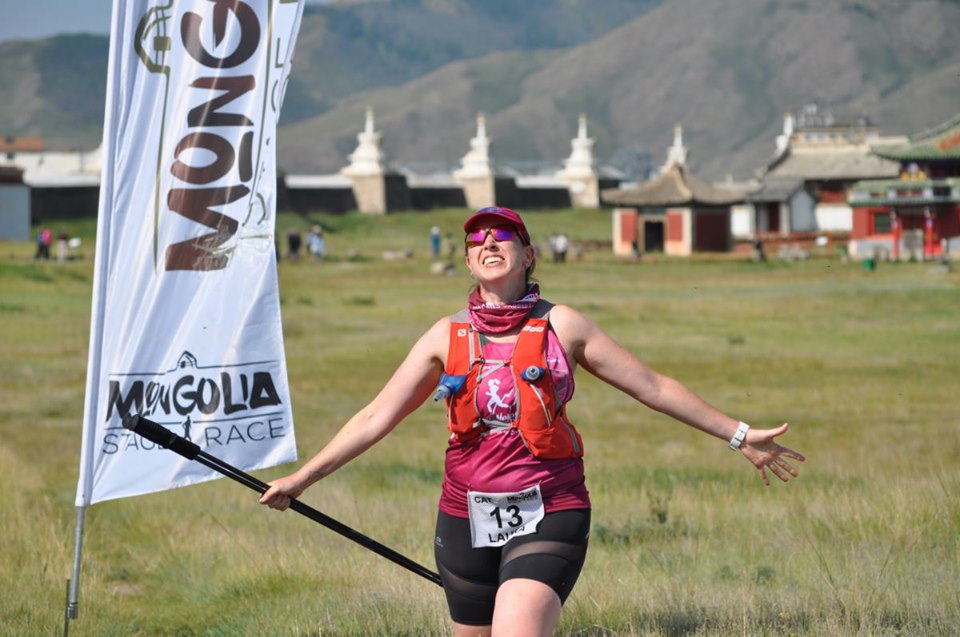 ARRIVAL DAY - AUGUST, THE 4TH
DAY 1. This is the recommended day to arrive to Ulaan Bataar in order to go through the technical checking and attend the Mongolia Trail Run 2023 Presentation. If you want to enjoy a little bit more of the city, we recommend arriving a few days before.
TRANSFERS TO elsen tasarkhai - AUGUST, THE 5TH
DAY 2. We organise the vehicles 4×4 and depart to the Elsen Tasarkhai desert, where the race starts. It is a 5 hours trip with some stops. When arriving to Elsen Tasarkhai we have lunch and in the afternoon we can enjoy visiting a temple or riding on a camel (those who want to do so). We will enjoy the dune's sunset
STAGE 1 - AUGUST, THE 6TH
DAY 3. Start of the race. After the finishing line, there is a 2 hours transfer with stops to stare at the landscape, the free animals and visiting the Turkish Empire monument-museum of Prince Kultigen V-VII century. We arrive to Lake Ugii camp just in time to contemplate the sunset over the lake.
STAGE 2 - AUGUST, THE 7TH
DAY 4. Ffrom Ugii lake to the Ugii village. The Ugii village is in the Orkhon Valley, World Heritage Site. Water streams, animals, traditional way of life and amazing landscapes all along our 2 hours way to Tsetserleg. In Tsetserleg, we will enjoy visits to the Museum and Market.
STAGE 3 - AUGUST, THE 8TH
DAY 5. From Tsetserleg to Tsenkher hot springs. In this stage there is no vehicle transfer after arriving to the finishing line so that we can have a bath in the hot springs, ask for a massage and also relax and rest to face the more hard stages ahead.
STAGE 4 - AUGUST, THE 9TH
DAY 6. From Tserkher to the Tsagaan Sumiin Rashaan Valley. At the finishing line we will be offered a traditional nomad barbecue with meat and vegetables right amidst this marvelous valley. Afterwards, a 1 hour vehicle transfer to the tourist camp with a visit to the Tsagaan sumiin tuuri monastery.
STAGE 5 - AUGUST, 10TH
Day 7. The Mongolia Trail Run Queen stage. We start a little bit earlier that day with a 30 Km vehicle transfer to the starting line in a nomad winter station. The stage finishes on the outskirts of Kharkhorin, at the tourist camp where we will stay for the night. Visit to the city of Kharkhorin in the afternoon. No vehicle transfer on that day.
STAGE 6 - AUGUST, THE 11TH
DAY 8. Last stage of the Mongolia Trail Run. This is the shortest stage. The finishing line is in the Karakorum, after going through one of its enormous gates. Afterwards, visit to the temples, souvenirs shops and the city of Kharkhorin. Time to relax and we spent the night at Kharkhorin tourist camp.
GOING BACK TO ULAAN BATAAR AND CLOSING CEREMONY - AUGUST, THE 12TH
DAY 9. After breakfast, we go back to Ulaan Bataar. In the evening we will attend the closing and prize giving ceremony.
FAREWELL - AUGUST, THE 13TH
DAY 10. There is a transfer service to the airport early in the morning.
TRAVELLING TO MONGOLIA
BY PLANE
Several companies fly to Ulan Bataar. From Europe the links are usually used via Moscow (Aeroflot / Miat), via Turkey (Turkish) or via Beijing (Air China). It is normal that on days with a large number of travelers the bags are delayed 24 hours. SUBJECT TO THE CONSEQUENCES OF THE RUSSIAN INVASION OF UKRAINE AND ITS IMPACT ON AIRSPACE.
BY TRAIN
It can be reached by train from Moscow or Beijing.
DOCUMENTATIONIt is necessary to consult the Mongolian consulate of your country to know your needs. In general, it will be necessary to have a PASSPORT with 6 months of expiration (minimum) and VISA for some nationalities:
Make sure you have an appropriate VISA for your trip according to your passport and travel itinerary: 

The organization will provide you, to those who request it, the personalized Invitation Letter, the necessary document to process the visa.
You have any question?? Please, contact to us by email: [email protected] 
It is the responsibility of each participant / companion to process their documentation.  
MONGOLIA TRAIL RUN: RACE + CULTURAL TRIP
Mongolia Trail Run is not only a trail running sport event in Mongolia, it is also complemented by a cultural program, secondary to the race, allowing you to discover the culture and the people of Mongolia. For that reason, you will also visit temples, museums, ruins, gers and Mongolian nomad families to know a little bit more of their way of life , you will enjoy 4×4 safari-transfers with stops to contemplate landscapes, free wild animals, herds, furthermore, you will also be offered guided tours in Ulaan Baatar, enjoy traditional Mongolian songs  and we even made a Mongolian style barbecue so you can live this trip at 200%. And moreove, you will  always be accompanied by local Spanish and English speaking guides.
COVID19: MONGOLIA RESTRICTIONS
The Mongolia Trail Run  has been affected by the management of the COVID19 pandemic. To follow the evolution of the possibilities to travel to Mongolia from any country, we recommend to follow the evolution of the situation through the following link: COVID RESTRICTIONS  MONGOLIA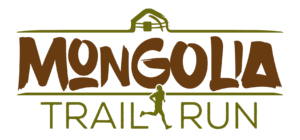 YOUR EXPERIENCE IN Mongolia
Being able to organize this event in Mongolia has moved me to my sporting origins offering a sporting adventure in a distant and exotic country. The landscapes are spectacular, and being able to match the race with the nomadic culture of Mongolia, expands the experience. If we add international athletes on top of it, it certainly becomes a great human experience.
At the sports level, although the routes are affordable, the hardness of doing the 6 continuous stages in which the resilience will be decisive to meet the challenge with guarantees is not to be underestimated. It is worth highlighting the 5 different landscapes through which the race takes place, the comforts of being able to stay every day in a Tourist Camp, the simplicity of the trail runner of being able to run with a small backpack with little material, the security provided by the local staff and the pleasure of being able to eat every day the delights of our cook. And all this surrounded by a pure nature.
Without a doubt, one of the best personal and sports experiences lived. Discover a new country (unknown to many) first hand, with its people, culture, beliefs. And to enjoy sports, run in a pure state, in an idyllic environment, alone in the imnensitat of the desert and the steppe, surrounded by horses, goats, camels, yurts, nomads … What more can you ask for?
And if we add to all this the people who accompany you on this trip, sharing the same objective, the race, but each with your expectations, experiences, concerns … Adding a Mongolian organization and staff that lives closely the corridor, encouraging, helping, supporting, living for each other, and that on the last day it is difficult to say goodbye to everything, the great Mongolian family.
About my experience in MSR19, it has been a unique and unrepeatable experience, since it is the first one I have done, and it will always be the most special of all. Start from the moment you are at Barcelona Airport, checking in your suitcase, and you are already grouping with the group that leaves Barcelona, ​​so you do not feel alone at any time, when you undertake this adventure, alone. In this the organization of the race knew how to manage it and it is very important.
The arrival in Ulan Buttor and the days before the first stage, you feel that you are part of a group that has the same concerns, desire and passion for this adventure that moves us into the world runner, everything and with our worries, in thinking How are we going to face everything, your body and your mind. But when the first stage begins, you are so immersed and disconnected from the world that you have left in Barcelona, ​​that you are 100% immersed in the adventure, and you feel, happy, and expectant that every day you will meet a challenge.
Obviously the challenges that you meet every day, you could not meet them without the organization, of the routes so well explained in advance, before the race every day, the signs (those banners) that in the end you dream even with them, and the vans that without realize, they are circulating nearby to control you that you do not get lost or lost, and you know that every 10km you will have a refreshment to give you water, and especially to worry about your state and if you need anything. Very important, the food these days, is of quality and abundant.
Days go by, and every day you feel better about yourself, and on the last day, the day you reach the finish line, when you have 3km left to reach the finish line, you think you have already completed 180km without fainting a day , you are surrounding the Karakorum Monastery, and you begin to think that it is over and that you have managed to finish all this adventure, happy, with humor, with companionship, with struggle, moments that are alone, you and pure nature come to mind , in a privileged environment, running next to wild horses, with immense herds of cattle, landscapes, colors, that cut your breath, you can only cry with emotion and happiness.
Beautiful sensations that happen to you in life, thanks to sports and especially when running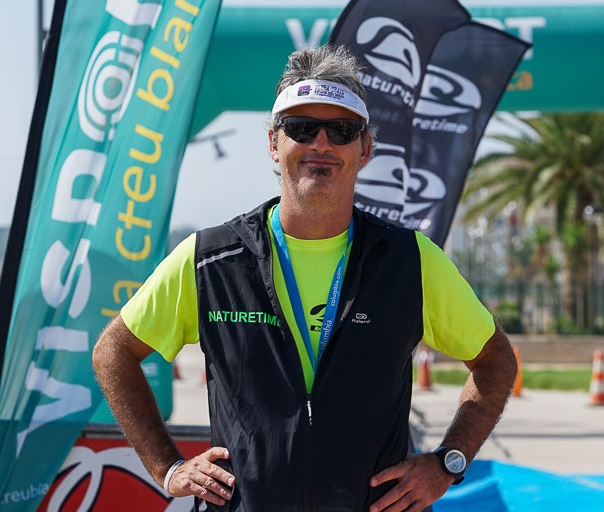 Joan: Race Director Mongolia Trail Run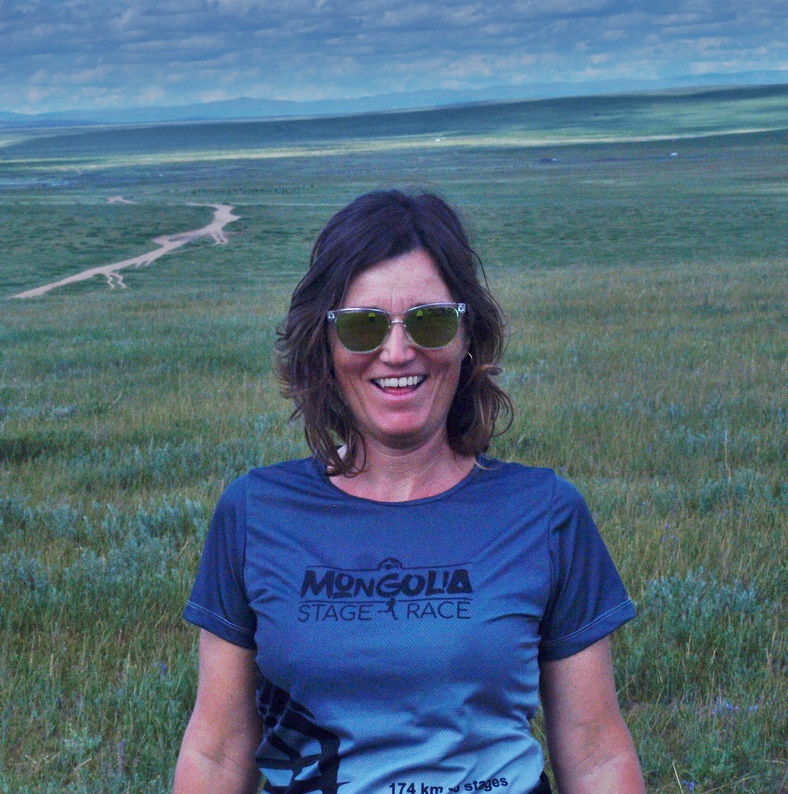 Rexel: Racer Assistance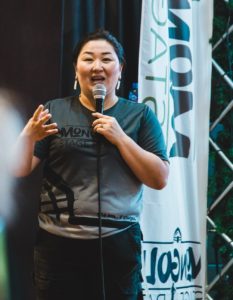 Otgoo: Coordination Local Staff
The STAFF of Mongolia Trail Run 2023 will consist of people who love this job as well as outdoor activities. People, first and foremost, who will help you achieve your sports challenge of becoming FINISHER of the Mongolia Trail Run and live a great personal experience.
TECHNICAL STAFF
 RACE DIRECTOR
ROUTES:

Technical assistance
Route Markers
Mountain Security team

RACERS ASSISTANCE
DOCTOR
MEDIA

TV team
Photografer
Communicattion

ADMINISTRATION
LOCAL STAFF

Spanish and English speaking guides.
Coordination assistance
Security assistance
Drivers
Cooks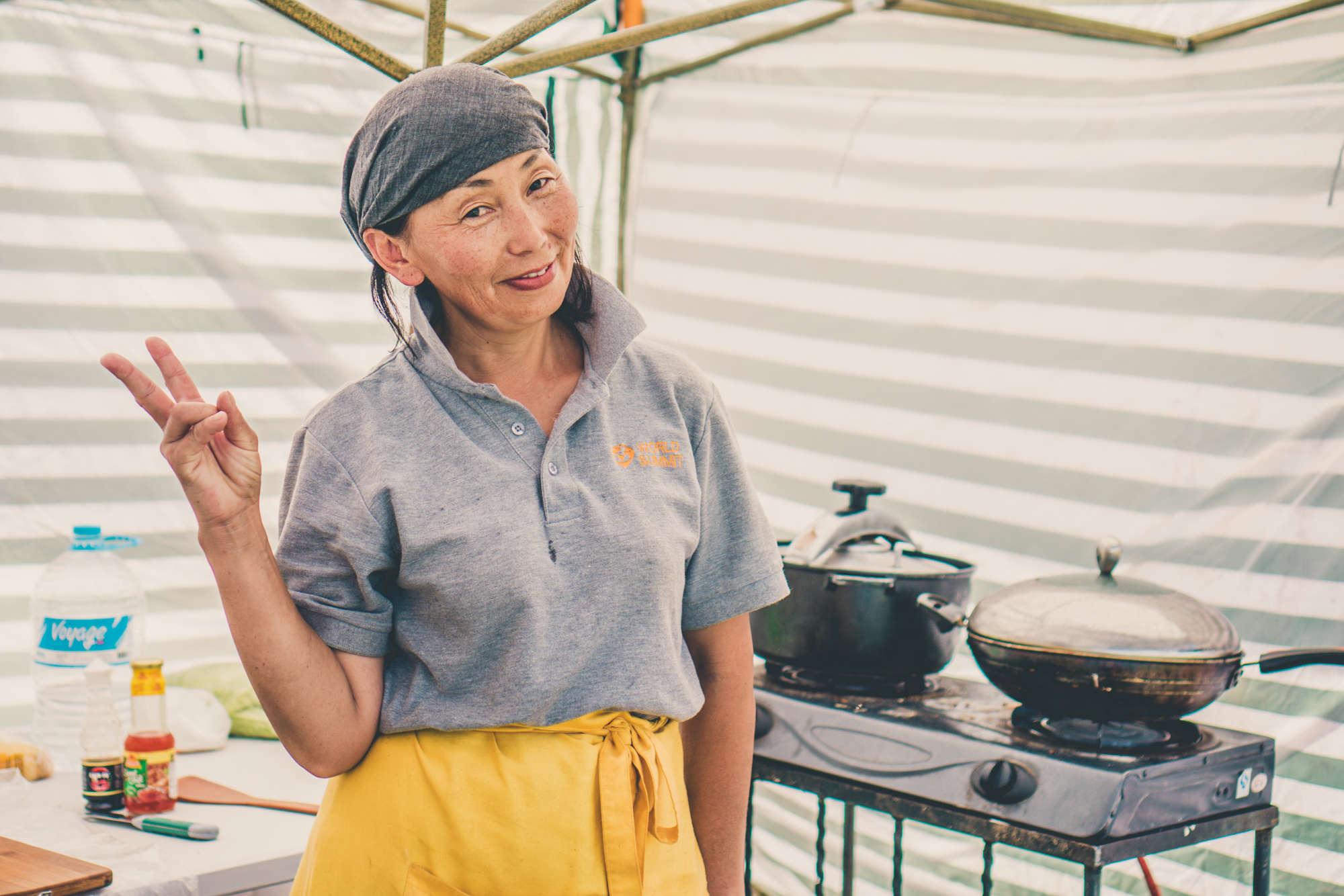 At the infrastructure level we have:
VEHICLES
 

4×4 Ambulances

Luggage transfer truck
4×4 press vehicles
4×4 vehicles (1 every 6 runners)
Kitchen van
Vehicles for companions
4×4 staff vehicles
LOGISTICS
Satellite phones
Camp-buffet tent (50 pax)
1.500L  of potable drinking water
First Aid Kit
Marking flags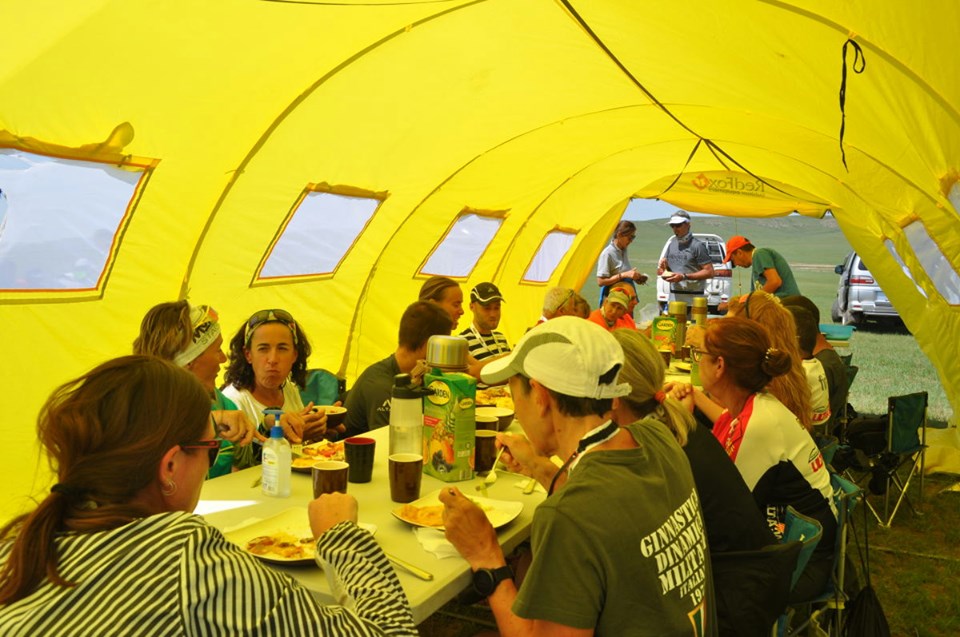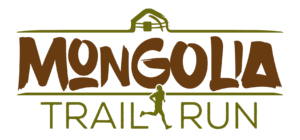 DO YOU WANT TO RECEIVE MORE INFORMATION?
FAQS
 Frequently Asked Questions.
1      Will there be someone waiting for me at the Ulaan Baatar airport?
3      Can I pay with credit card? Where can I exchange money?.
4      It is better to have Dollars or Euros?
5      What is the name of the hotel of the first / last nights in Ulaan Baatar?
6      What is the programme on Friday the 7th of August, after arriving  at the hotel?
7      What is the  weather like in August?
8      Do I have to inform that I am vegetarian?
11   Are there showers in the tourist camps?
12   Will it be possible to wash my clothes?
14   Is there toilet paper in the tourist camps?
15   Will I have the possibility to charge my electronic devices?
16   Will there be internet or mobilephone connection?
17   I would like to eat a fruit every day. Is it possible?
18   Is a backpack a mandatory item during the race?
19   Where and when to display my race number?
20   Where can I find the GPS tracks for every stage?
21   Can I leave a small bag at the start line with some clothes?
WELCOME TO MONGOLIA TRAIL RUN
Open your mind, open your heart, in a few days you will start a great ADVENTURE. Return to your roots. Start enjoying simple things like fresh air, the sounds of animals, sunsets, starry skies, a chat, a song, …  
Frequently Asked Questions
1.-Will there be someone waiting for me at the Ulaan Baatar airport?
All racers will be picked-up at the Ulan Bataar International Airport.
2.-What is the local currency?
The Local currency is the tugrik. It's composed of 1, 5, 10, 20, 50, 100, 500 1.000, 5.000, 10.000 and 20.000-tugriks banknotes. The face of Genghis Khan or Sukhbaatar is represented on each banknote. The exchange rate constantly varies. CONVERSOR
3.-Can I pay with credit card? Where can I exchange money?
Except in Ulan Baator, in Mongolia it is not possible to use the credit card or to withdraw cash from the ATM (Automatic Teler Machine). It is recommended to have tugriks when leaving the city of Ulan Baator. The Visa card is generaly more accepted than Master Card. You can exchange money in the airport or the hotel (high commissions). In Mart Shopping Center, you can exchange also (lower commission).
4.-It is better to have Dollars or Euros?
In general, they prefer USD, it is their second currency.
5.- What is the name of the hotel of the first / last nights in Ulaan Baatar?
Premium Hotel****. Toiruu Street, Chingeltei District-5, Chingeltei, 151500 Ulán Bator, Mongolia.
6.-What is the programme on Friday, the 5th of August2022, after arriving
at the hotel?

Premium Hotel Ulaan Baatar:

9:30am – 1:00 pm: check-in and bib numbers delivery at the upper floor.

1:00 pm to 6.00 pm: optional guided visit to Ulaan Baatar: Sukhbaatar Square, Chinggis Khaan Monument, National History Museum, and Zaisan Memorial hill complex for a panoramic view of the city. Gandan Monastery Complex included in the visit.

7:00 – 8:30 pm: Race presentation and following Welcome Dinner on the upper floor of the hotel.
7.-What is the weather like in August?
You can check the weather forecast on the following websites.
Daytime average temperature: 23º / 25º.
Nighttime average temperature: 10º / 12º (cold).
8.-Do I have to inform that I am vegetarian?
Yes. It is not a problem but we need to know it in advance so that the cook takes it into account. Please, let us know ASAP.
Race Questions
9.-Do I need a sleeping-bag?
No. Both in the hotel and in the gers you will sleep in beds with bedclothes.
10.-Do I need gaiters?
Gaiters are highly recommended ONLY for stage 1 in the dunes, no need for gaiters in the other stages.
11.-Are there showers in the Tourist Camps?
Yes, there are hot waters showers.
12.-Will it be possible to wash my clothes?
Yes, there are laundry service in the hotel in Ulaan Baatar as well as in the tourist camp of the third stage. You can always hand-wash your clothes.
13.- Will I need a swimsuit?
Yes. So that you can enjoy the hot spring waters in Tsenkhe (stage 3 / stage 4).
14.-Is there toilet paper in the tourist camps?
There is toilette paper in all tourist camps but it is always advisible to have one of your own, just in case.
15.-Will I have the possibility to charge my electronic devices?
Yes, it is possible to charge electronic devices in common areas.  Please, check your plug type.
16.-Will there be internet and mobilephone connection?
In the Premium Hotel in Ulaan Baatar you wont have any problems. In the tourist camps the connection is not a prime one, so you better don't have great expectations. To avoid any connection problems we advise you to buy a local SIM. You can always contact the racers assistance to help you in case you needed.
17.-Will there be fruits every day?
Yes, we will provide you with some fruits every day such as water melon, apples or mandarines.
18.-Is a backpack a mandatory item during the race?
Yes, It is. A small backpack is necesary to carry the mandatory equipment and a liter of water and some caloric food.
19.-Where and when to display my race number?
The official race bib-number must be visible at all times during the race on the outermost garmen. A second bib-number is to be put on the backpack and to be visible at all times.
20.-Where can I find the GPS tracks for every stage?
Soon, you will receive the GPS tracks by email. Meanwhile, you can enjoy the routes as if you were a bird.
21.-Can I drop a small bag at the start line with some clothes?
Yes, the race entry includes a 40-50 liters race bag with your bib-number. This is the bag you can leave at the start line every day to be found later at the finish line. We recomend to include dry clothes, warnm cothes, comfortable shoes, and other personal stuff. Your luggage will not be at the finish line, these will be in your gerd in the tourist camp upon arrival. We reccomend that your luggage be flexible, waterproof and easy to carry.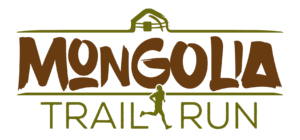 MONGOLIA STAGE RACE 2019
(august, 11th to 16th)
Mongolia Stage Race 2019 VIDEOS
Mongolia Stage Race 2019 PICTURES
POSTCARDS OF MONGOLIA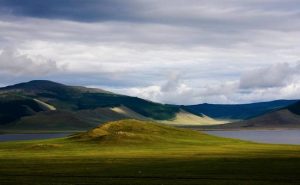 BEFORE THE START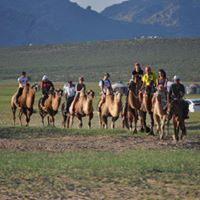 STAGE 3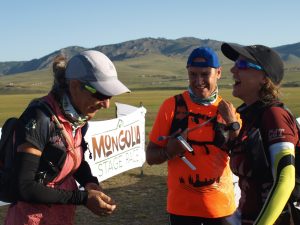 STAGE 4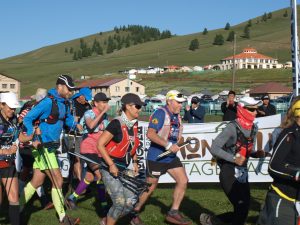 STAGE 5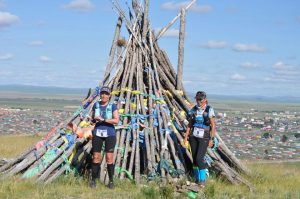 STAGE 6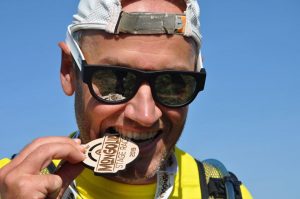 PRIZE CEREMONY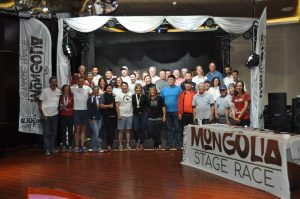 MONGOLIA EXPERIENCE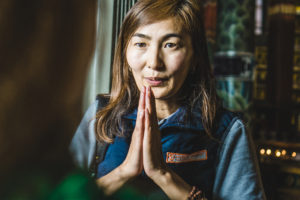 Mongolia Stage Race 2019 RESULTS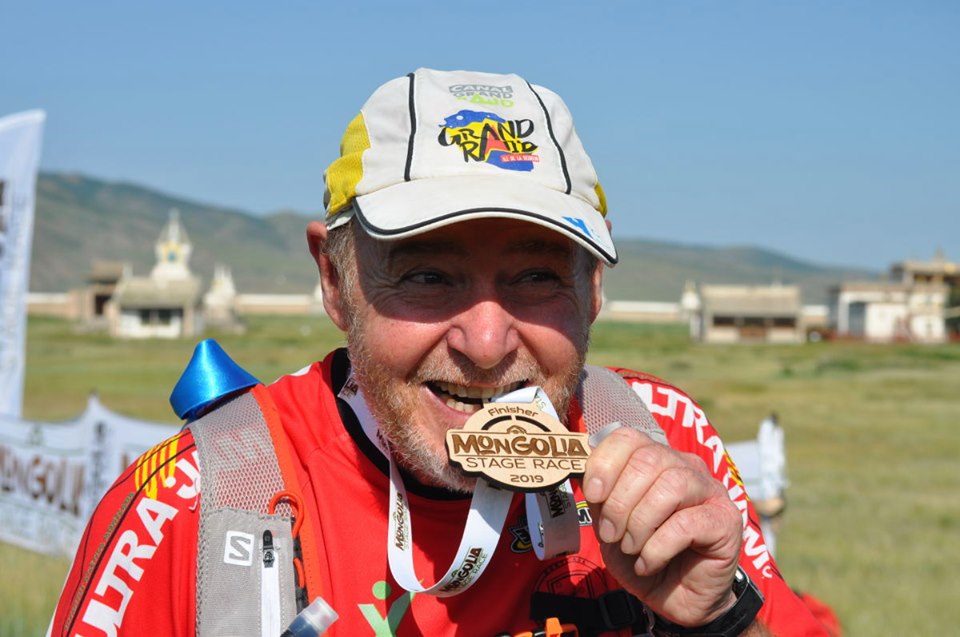 TONI ORTIZ (spain)
FIRST MAN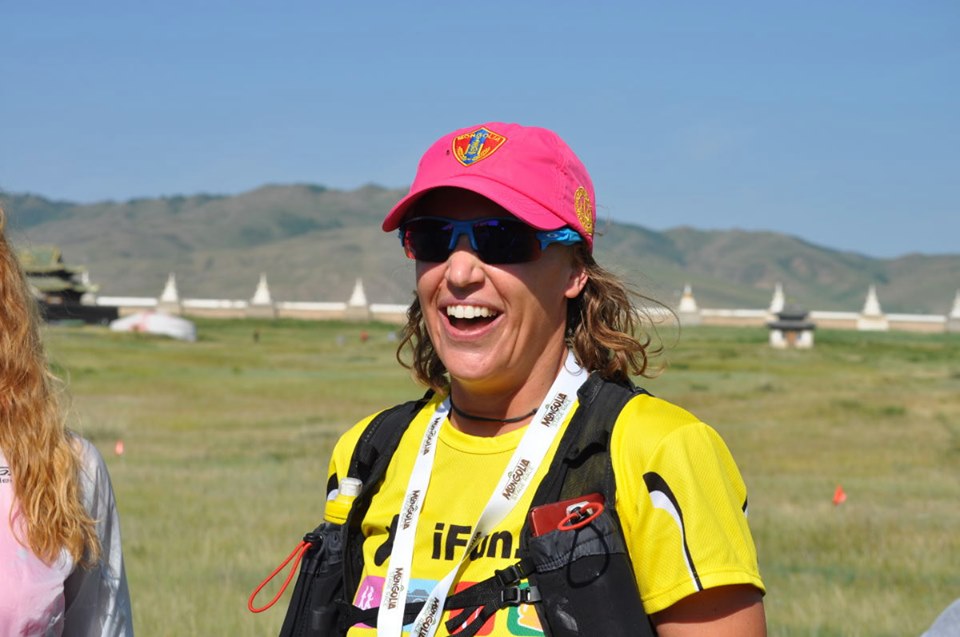 CHIARA BARASSI (ITALy)
FIRST WOMAN